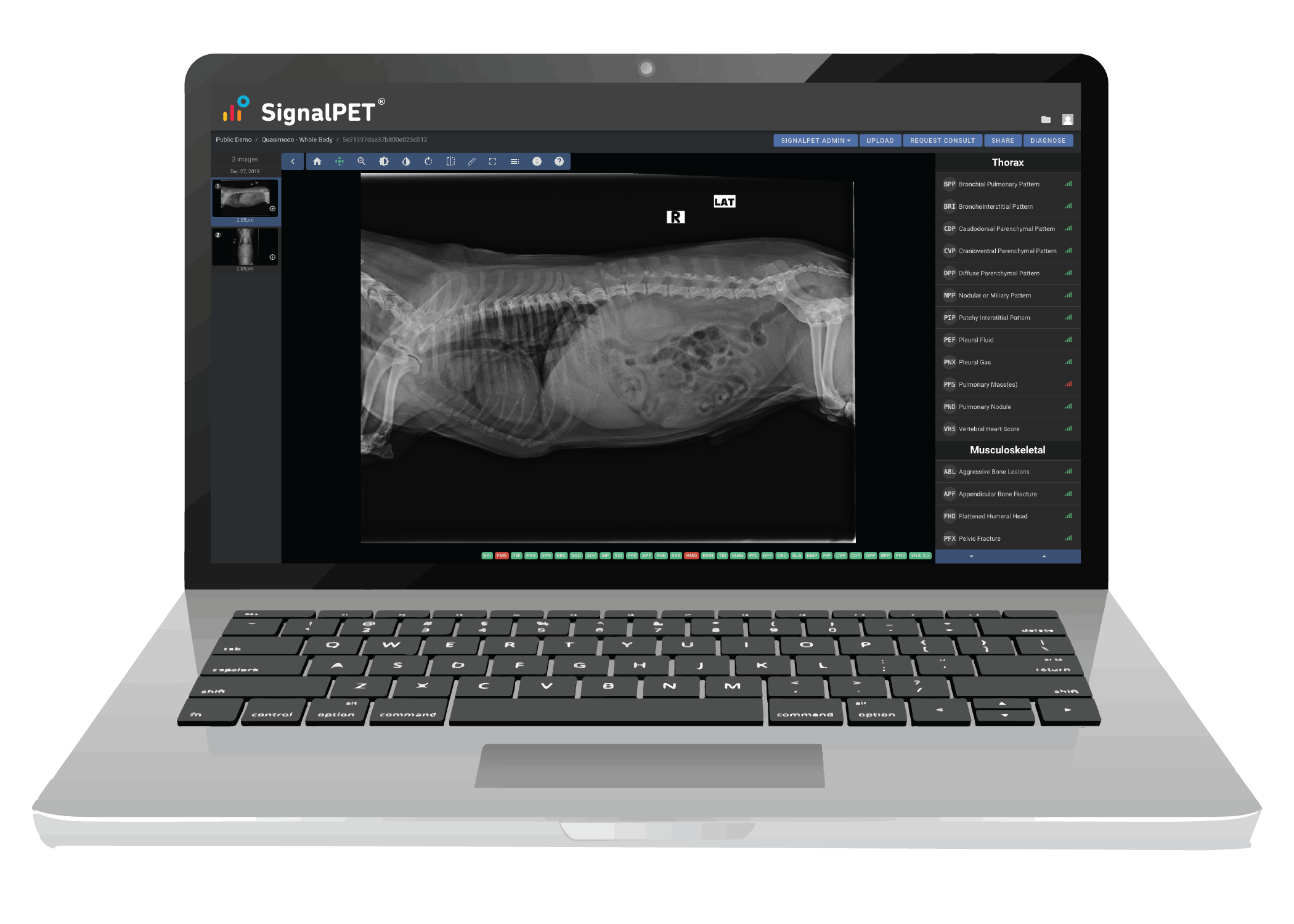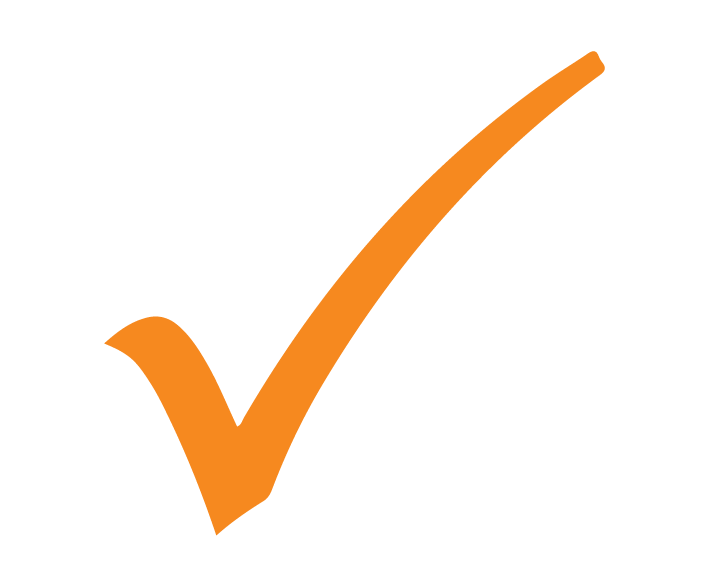 50+ radiographic test results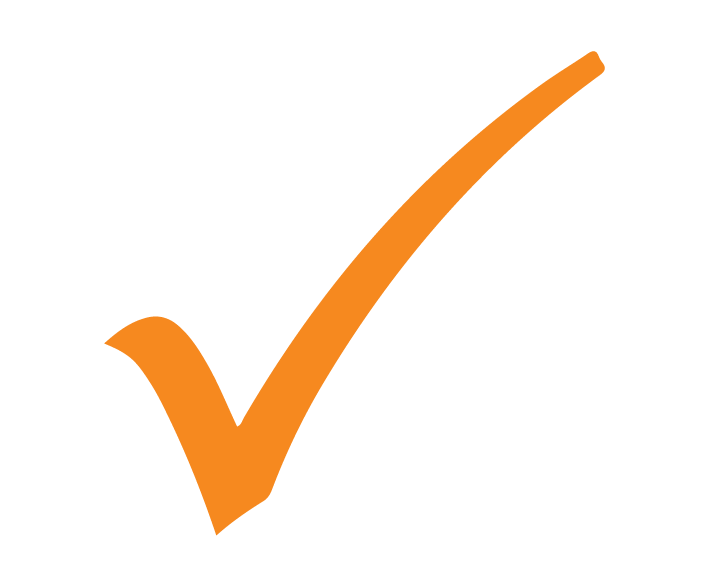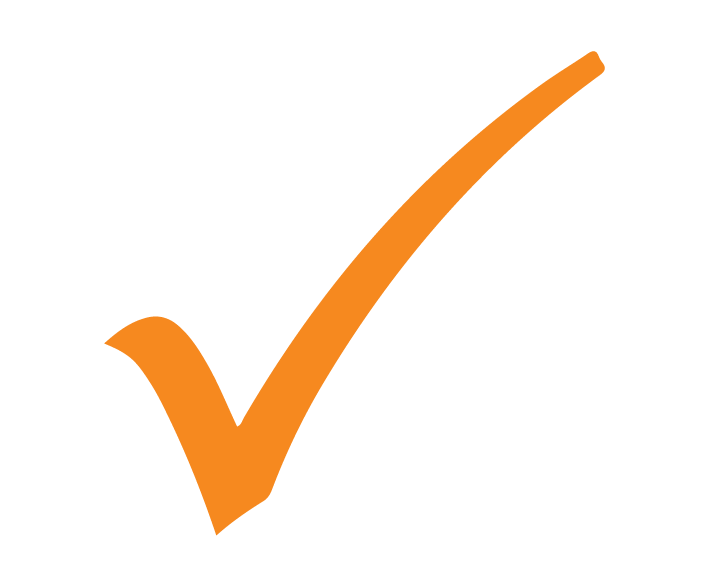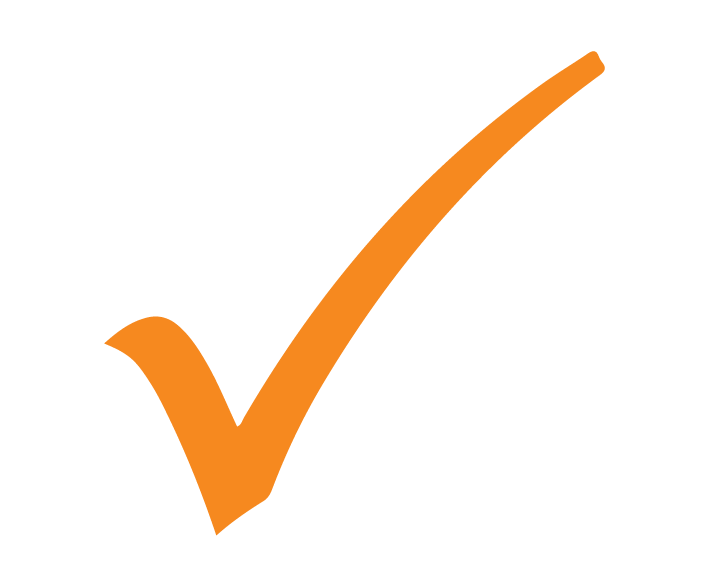 Client-friendly radiology reports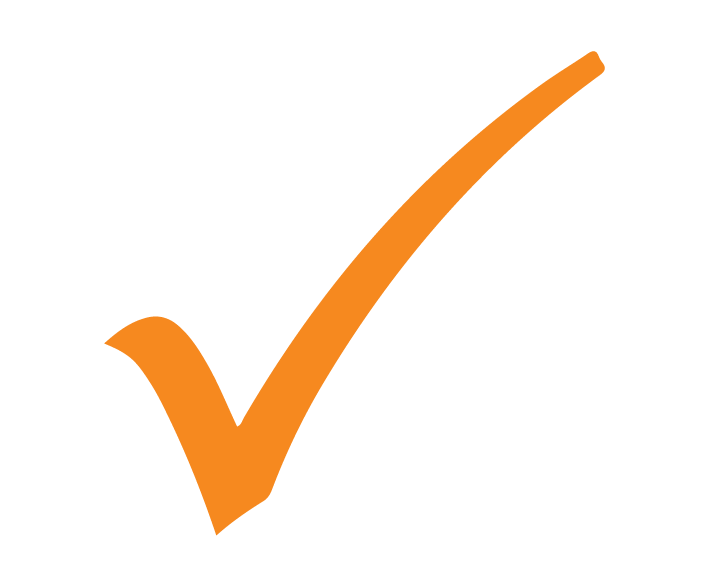 No contracts or subscriptions
About SignalRAY
SignalRAY, our patented artificial intelligence solution, utilizes machine learning to develop normals based on millions of x-ray data points. Clinicians can now read their own films with instant supported from the most advanced technology medicine has to offer.
In addition, every time a clinician uses SignalPET, the machine learning system improves, ultimately supporting clinicians everywhere. Colleagues are invited and encouraged to help shape the future of AI in veterinary radiology.
10


Minutes
SignalPET provides clinicians with radiographic test results in 10 minutes or less while the client is still in the exam room.
$10


/ Study
SignalPET offers high-end technology at affordable prices to give clinicians a second set of eyes at the point of care.
24/7


Availability
SignalPET is always available to support clinicians in increasing accessibility and quality of care medicine.
SignalRAY Test Panels
SignalRAY provides 50+ radiographic test results in 10 minutes or less on every study.
Thorax Panels
CARDIAC PANEL
Vertebral Heart Score

EXTRAPULMONARY PANEL
Esophageal Distention
Esophageal Foreign Body
Pleural Gas
Pleural Fluid

PULMONARY PANEL
Cranioventral Parenchymal Pattern
Caudodorsal Parenchymal Pattern
Diffuse Parenchymal Pattern
Bronchial Pattern
Cranial Thoracic Mass
Pulmonary Mass(es)
Pulmonary Nodule(s)

Abdomen Panels
GASTROINTESTINAL PANEL
Gastric Distention
Gastric Material
Gastric Dilatation and Volvulus
Small Intestinal Foreign Material
Small Intestinal Plication
Two Populations of Small Intestine

EXTRAGASTROINTESTINAL PANEL
Hepatomegaly
Mid Abdominal Mass
Splenomegaly
Peritoneal Fluid

UROGENITAL PANEL
Renal Mineralization
Renomegaly
Small Kidney
Urinary Bladder Calculi
Uterine Distention
Urethral Calculi
Visible Prostate
Prostatic Mineralization

Skeleton Panels
SKULL AND SPINE PANEL
Cervical Disc Space Narrowing
Spondylosis
Thoracolumbar Disc Space Narrowing

FORELIMB PANEL
Appendicular Fracture
Aggressive Bone Lesion
Shoulder Arthropathy
Third Phalanx Bone Loss

PELVIS PANEL
Pelvic Fracture(s)
Hip Osteoarthritis

HINDLIMB PANEL
Appendicular Fracture
Aggressive Bone Lesion
Stifle Effusion
Third Phalanx Bone Loss

From the SignalPET Community
Hear real-world veterinary professionals talk about how SignalPET has helped them.
Dr. Brooke Certa
Coastal Animal Clinic


Dr. Brooke Certa, owner of Coastal Animal Clinic, explains how their radiology workflow has become faster and more efficient with SignalPET, and why their clients LOVE receiving easy-to-read radiology reports.



Dr. Vijay Nair
Veterinary Emergency Group


Dr. Vijay Nair, Medical Director of Veterinary Emergency Group (VEG), reveals how SignalPET's fast results are ideal for the emergency setting, where minutes can make all the difference for patient outcomes.


Dr. Brian Hurley

Gardner Animal Care Center / AmeriVet
As the National Medical Director of AmeriVet, overseeing 63 veterinary hospitals throughout the U.S., and co-owner of Gardner Animal Care Center, Dr. Brian Hurley reports that SignalPET's reliable, fast radiology results help elevate care quality of care for his patients.