At SignalPET, we are always working behind the scenes to build out new, high-quality enhancements for our industry-leading AI technology, placing highest priority on enhancements that add the most value to clinicians in their most commonly seen cases.

In January 2021, SignalRAY is expanding its musculoskeletal profile with the addition of three new radiology tests: elbow periarticular osteophytosis, stifle periarticular osteophytosis, and hip luxation!
Elbow and stifle periarticular osteophytosis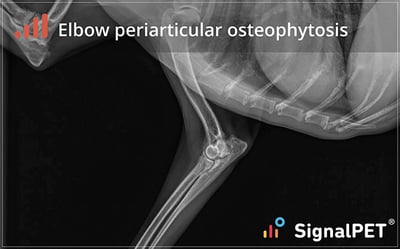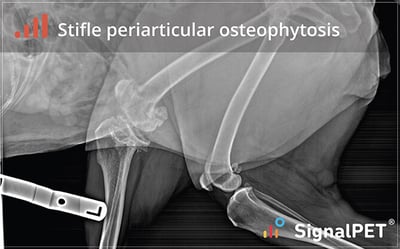 The elbow and stifle periarticular osteophytosis tests are designed to identify formation of osteophytes on the periarticular bones of the elbow and stifle, respectively. Formation of these osteophytes are typically indicative of chronic inflammation of the joint and osteoarthritis. These additional tests will augment the existing hip osteoarthritis and shoulder arthropathy tests.
Hip Luxation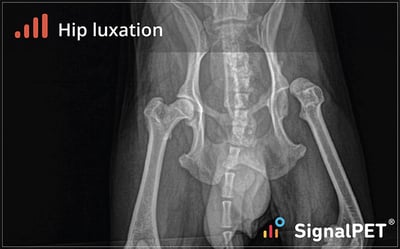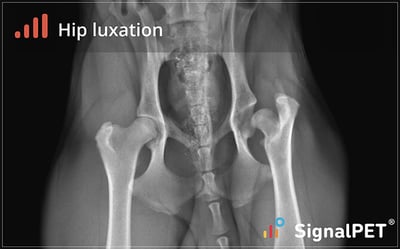 Hip luxation is one of the latest additions to SignalPET's 50+ supported radiology test results. This musculoskeletal test is meant to identify complete displacement of the femoral head from the acetabulum. Acute traumatic hip luxations and chronic luxations will be identified.